Healthy food
A healthy and balanced diet helps maintain or improve one's overall health. A good diet provides the body with the essential nutrients: fluid, essential amino acids from proteins, fatty acids, vitamins, minerals, and enough calories.
Specialties

European Comfort food, featuring dishes from: German, Polish, Russian, Hungarian cuisines. Featuring Homemade sausages, goulash, schnitzel and much more! Now open for brunch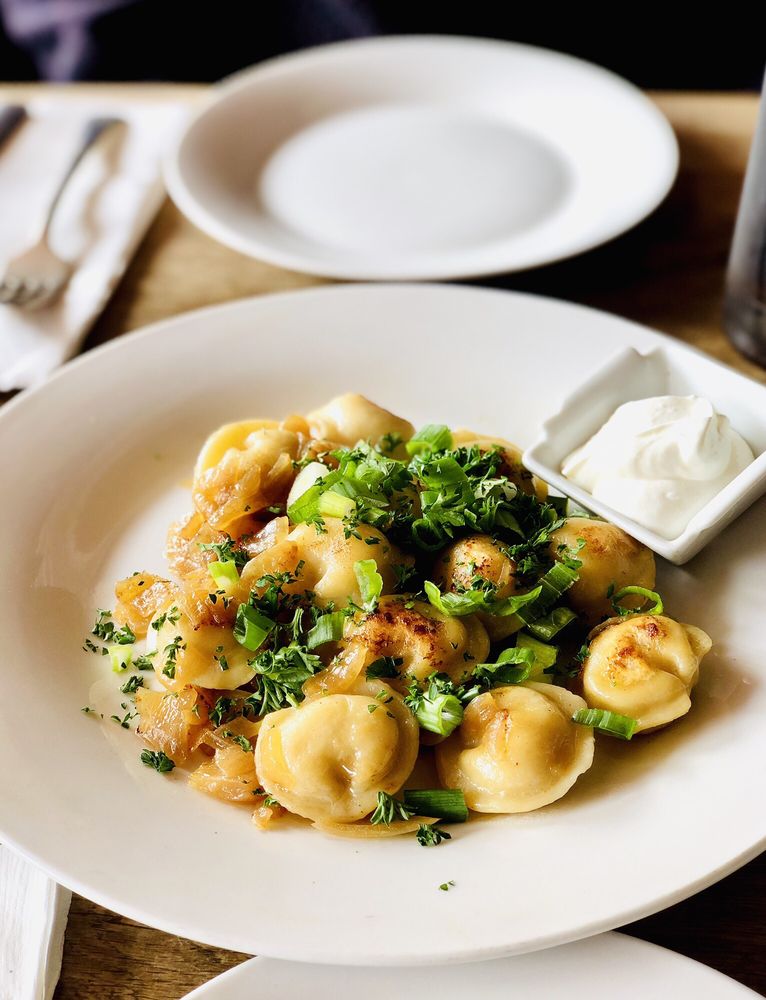 Love
It is love and respect to our guests, interesting communication, sharing experiences, friendship and mutual understanding.
Peace
Is our unique, warm and heartful atmosphere where everyone can cozily spend time, regardless of whether it is reading your favorite book or meeting with your close friends.
Coffee
In the very heart there is Love to high quality, freshly roasted, flavored coffee and to those exotic countries, their cultures and traditions where it grows.
Excellent food. My wife grew up in Germany and I spent a lot of time in Europe with the Air Force. The food is accurate to Europe and very well prepared. The desserts are sweet, but not overly sweet (like most American desserts are). The pierogies are great.



Rob M.
Great food with friendly service. The soup is the best in town and everything that we ordered was delicious. I highly recommend you checking this spot out.



Joe B.
I have been intending to go to this restaurant for roughly 5 years. Today was finally the day! It did not disappoint and Alex, the owner, made our experience fantastic. We tried nearly everything on the menu. The European beers were outstanding, as well as the food. Let's just say it won't be five years till we go back again :-).



Leo S.
LOCATION
4318 California St San Francisco, CA 94118
(415) 386-1000
aleexsilin@gmail.com
Hours
Monday to Friday:
4pm – 10pm
Saturday and Sunday:
12pm – 10pm